PROGRAMME OVERVIEW
MAHSA University's Diploma in Physiotherapy is a 3-year programme for students who have completed their SPM or its equivalent, and are committed to a future as a physiotherapist, intent on alleviating physical disabilities and improving the physical human condition.
Students learn to manage and avert the problems that affect the physical functioning of the human body, and to maximize the physical body's movement and agility, with the primary objective of enabling patients to achieve optimal and maximum independence in movement and function. Students learn proven techniques that help manage disorders of the human body for people of all ages.
In addition, Students learn how to provide treatment and care, while rehabilitating patients with physical and psychological deficiencies. Those enrolled in the course will study subjects such as anatomy, physiology, behavioural science, exercise therapy, electrotherapy, kinesiology and also the communication skills that will enable them to effectively interact with and counsel their patients.
Programme Structure
| YEAR | NAME OF MODULE | MODULE CODE |
| --- | --- | --- |
| Y1 | S1 | Anatomy & Physiology I | PTAP 4112 |
| | Applied Anatomy | PTAN 4114 |
| | Behavioral Science I | PTBS 4112 |
| | Integrated Language Skills | ENG 4112 |
| | U1-Pengajian Malaysia 2 (For Local Students) | MPU 2163 |
| | U1-Bahasa Melayu Komunikasi 1 (International) | MPU 2143 |
| Y1 | S2 | Kinesiology I | PTKI 4112 |
| | Introduction to Health Care System I | PTHS 41122 |
| | Anatomy and Physiology II | PTAN 4123 |
| | Behavioural Science II | PTBS 4122 |
| | English for Academic Writing | ENG 4122 |
| | U2-Creative and Critical Thinking | MPU 2222 |
| Y1 | S3 | Kinesiology II | PTKI 4122 |
| | Movement Therapy | PTMT 4123 |
| | Electrotherapy I | PTEL 4122 |
| Y2 | S1 | Electrotherapy II | PTEL 4212 |
| | Physiotherapy Skills | PTPS 4212 |
| | Musculoskeletal I | PTMS 4214 |
| | Cardiorespiratory I | PTCR 4213 |
| | Neurology I | PTNE 4212 |
| | U3 -Time Management | MPU 2312 |
| Y2 | S2 | Musculoskeletal II | PTMS 4224 |
| | Cardiorespiratory II | PTCR 4223 |
| | Neurology II | PTNE 4222 |
| | Essentials of Clinical Placement | PTEC 4222 |
| | Elective Placement | PTEP 4213 |
| Y2 | S3 | Clinical Practice I | PTCP 4228 |
| Y3 | S1 | Neurology III | PTNE 4312 |
| | Paediatrics | PTPE 4312 |
| | Women's Health | PTWH 4312 |
| | Clinical Practice II | PTCP 4318 |
| Y3 | S2 | Introduction to Health Care System II | PTHS 4312 |
| | Sports, Wellness and Fitness | PTSP 4323 |
| | Geriatrics | PTGE 4322 |
| | Clinical Practice III | PTCP 43212 |
| Y3 | S3 | Co-curricular Project | MPU 2412 |
| | Clinical Practice III | PTCP 43212 |
Entry Requirement
SPM or equivalent with PASS in Bahasa Melayu and English and 5 credits in the following subjects:

Mathematics

ONE science subject (Biology/Physics/Chemistry/General Science/Applied Science); and

Any other THREE subjects (including Bahasa Malaysia and/or English if credits)

*Having SPM referring to pass SPM with at least pass in Bahasa Melayu and History*

OR

Pass GCE O-Level or equivalent with PASS in Bahasa Melayu or English and 5 Grade C in the following subjects:

Mathematics

ONE science subject (Biology/Physics/Chemistry/General Science/Applied Science); and

Any other THREE subjects (including Bahasa Melayu and/or English if obtained Grade C)
OR

Certificate (Level 3 MQF) in the field of Health Science with minimum CGPA of 2.75

OR

Other recognized qualification of equivalence
English proficiency for international student:
IELTS (4.0)

TOEFL IBT (30-31)

TOEFL PBT (397)

CAM ENG ADV–CAE (160)

CAM ENG PROF–CPE (180)

Pearson Test English–PTE (30)

MUET (Band 2)
Career Opportunities
Physiotherapy clinics and multidisciplinary clinics (for example, chiropractic clinics)
Child development centres
Sport and recreation facilities
Home care and continuing care facilities
Hospitals and rehabilitation centres
Advantages
The Diploma in Physiotherapy is designed in consultation with a panel of local and international experts, resulting in a highly sought after curriculum that combines theoretical learning and practical sessions in physiotherapy clinics and hospitals.
Students of the Diploma in Physiotherapy gain experience in our rather exhaustive list of panel of hospitals throughout Malaysia
Tuition fees for the Diploma in Physiotherapy are kept at an affordable level, to ensure there are little barriers to a good quality education.
The Diploma in Physiotherapy is accredited by the Malaysian Qualifications Agency and Ministry of Higher Education Malaysia and recognized by the Ministry of Health, Malaysia.
The Diploma in Physiotherapy is awarded by MAHSA University, a leader in Medical and Health Science Education in Malaysia
Testimonials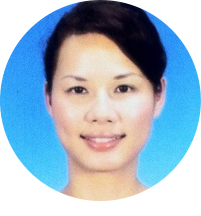 Jacinta Lim, alumnus and Founder of Rehab Concept in Kuching, Sarawak (graduated in 2008)
I graduated from MAHSA College in 2008 as the first batch of Diploma in Physiotherapy students. After graduation I had the opportunity to work in Singapore and completed my degree conversion. My diploma training laid a strong foundation for my learning ground and clinical development. The education and training at MAHSA University made me who I am today - a passionate, inspired and committed clinician. I am currently doing my Masters in Curtin University to bring myself to the next level. Always proud to call MAHSA my alma mater. Thank you!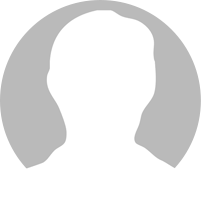 Agnes Tan - H.O.D Isport Rehabilitation Centre Island Hospital, Penang
Undeniably the best university college! The programme delivered all it promised, and more. I believe one of the reasons is the team of ever-supportive, dedicated and selfless MAHSA lecturers led by Associate. Prof Chan Sook Chin.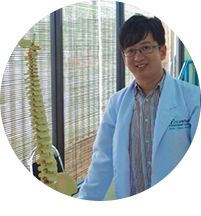 Ady Kim, alumnus and Director of Biorehab Group of Companies
The time I spent in MAHSA University gave me a strong foundation which enabled me to achieve what I am today and the list is still growing. With world class facilities and a team of dedicated instructors, I highly recommend MAHSA University to anyone to pursue their medical career. I do not have much to give back to my university but I am very proud to say that I graduated from MAHSA University. You won't go wrong if you go to a university that produces a lot of successful people.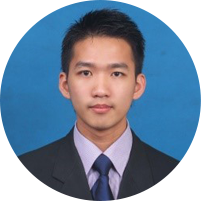 Soon Ying Tan, Vincent – alumnus and Director of Apple Physiotherapy Private Practice
After completing my physiotherapy course at MAHSA University, I began my career at a private hospital. The teaching and guidance from the lecturers over the years at MAHSA University served as an important platform for me to move further in my career. Professionalism and ethics are core values that MAHSA University built in me. Today, I am running my own physiotherapy private practice with a few branches in the Klang Valley areas. I'm glad I chose MAHSA University.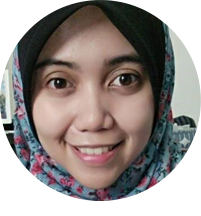 Hafizah binti A. Hamid, alumnus (graduated in 2015)
I have gained a wonderful experience studying at MAHSA University. After obtaining my Diploma in Physiotherapy, I had to wait almost a year for the MAHSA homegrown physiotherapy degree. But it was worth the wait. My programme allowed me to confidently apply the knowledge and skills I had learnt in assessment, treatment planning and clinical reasoning. I have also developed other soft skills such as time management and effective communication. The programme emphasised evidence practice. Many students enrolled in this MAHSA degree programme find it challenging, but we have supportive and committed lecturers. Students are encouraged to be proactive learners, and to develop current, adaptable and innovative skills so that they can accept challenges in the evolving healthcare environment.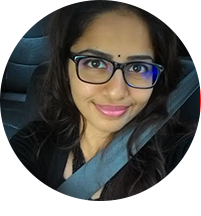 Bathma Surian, alumnus (graduated in 2013)
I completed my degree in Physiotherapy in 2013. The programme is franchised from Northumbria University but held at MAHSA University. When I started the degree, I knew I had made the right decision because our lecturers are more than experts in their fields. It was an honour to be taught by committed and dedicated lecturers who are involved in the work of many institutions. Afterwards, I applied for a job at MAHSA University as I had aspirations of working as an academician. I was offered the position of Clinical Instructor Cum Junior Lecturer. I have built my strength by acquiring various skills like physiotherapy management, teaching, communications and etc. Thanks to MAHSA.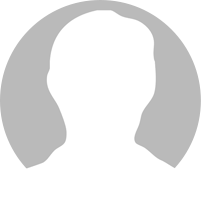 Joanne Yee Nard Chua, alumnus (graduated in 2013)
Becoming a student of MAHSA University was one of the best decisions that I have ever made in my life. MAHSA University has changed my life and made me a better and more knowledgeable person. Thank you, MAHSA University.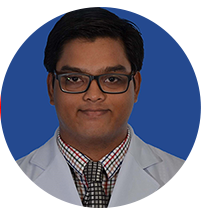 Chua, alumnus (graduated in 2012)
I joined MAHSA University College as a physiotherapy student in June 2009. I knew I had come to the right place. Lectures conducted are designed to give appropriate guidance in teaching based on evidence-based practice in clinical setup. Lectures are inspiring, and the lecturers are always willing to go the extra mile. MAHSA University convince us that our success is their success.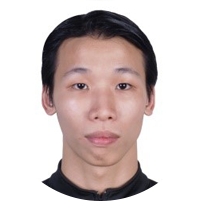 Gabriel Chan, alumnus (graduated in 2011)
Because of my great education at MAHSA University, I have been able to become a practising Physiotherapist at a private tertiary care hospital and a physiotherapist/personal Trainer at a premium gym in Singapore. MAHSA has students' best interest at heart and will always go the extra mile to ensure all students succeed and shine.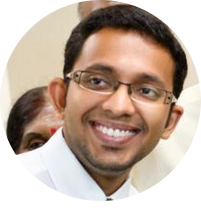 Danaraj, alumnus (graduated in 2009)
I chose to study Physiotherapy because of my interest in the health field. In the beginning, I didn't know anything about this profession, but as time passed, I became familiar with it and started doing very well in my studies, thanks to the guidance of the lecturers at MAHSA University. The University also ensure job placements for its graduates. Thanks to that I already had job at a private Hospital waiting for me when I graduated. The standard of teaching is great, and more and more graduates from the University have obtained positions in the two private hospitals that I have worked in. This is why I would recommend MAHSA to anyone who is looking for great opportunities in life.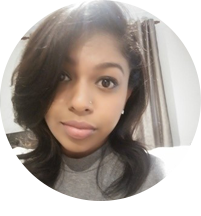 Christina Perumal, alumnus (graduated in 2009)
These three years of my life at MAHSA were among the most pleasant and exciting experiences in my life. I enjoyed doing my physiotherapy course which was well structured and taught by experienced and knowledgeable lecturers. MAHSA University has the most student-friendly environment and I enjoyed every moment.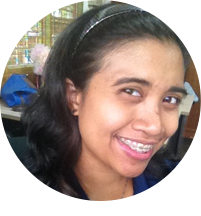 Faten Nadira binti Shukri, alumnus
MAHSA provided the knowledge that I needed throughout my programme under the guidance of the dedicated lecturers. I was exposed to different kinds of environments during my clinical posting, which helped me increase my confidence level and make new friends. I wouldn't have my job as a physiotherapist now if it weren't for MAHSA.