INTERNATIONAL STUDENTS GUIDE
Please understand the requirements before entering Malaysia.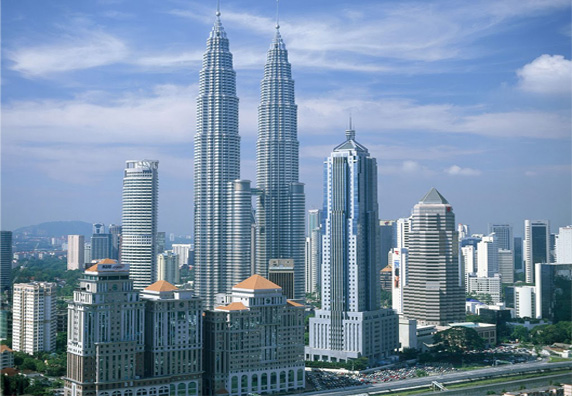 WELCOME TO MALAYSIA
To know Malaysia is to love Malaysia - a bubbling, bustling melting-pot of races and religions where Malays, Indians, Chinese and many other ethnic groups live together in peace and harmony. Our multiculturalism has made Malaysia a gastronomical paradise and home to hundreds of colourful festivals. It's no wonder that we love celebrating and socialising. As a people, Malaysians are very relaxed, warm and friendly.
*Further information on the country can also be obtained from the Malaysian government's official portal, www.malaysia.gov.my.
TRAVEL AND IMMIGRATION REGULATIONS
Passport
Your passport must have at least sixteen (16) months validity from the date of entry into Malaysia.
Single-Entry Visa
Malaysia requires certain countries to enter with a Single-Entry Visa.
To obtain this Single-Entry Visa, you will have to go to the Malaysian Embassy with the Visa Approval Letter.
Upon entry into Malaysia, you will be granted a temporary Special Pass (NOT a Social Visit Pass) which will be converted into a Student Pass.
Airport Immigration Clearance
Please send us your flight details including a copy of your ticket at least seven (7) days before your arrival. Our representative will meet you at the airport Immigration for clearance process.
If you have not yet made accommodation arrangements, you are required to do so immediately.
Student Pass
You are only allowed to study in Malaysia with a Student Pass.
Your Student Pass is non-transferable and permits you to study only at MAHSA.
The pass is valid for 1 (one) year and is renewable while you remain as a student at MAHSA.
Social Visit Pass
In order to study in Malaysia, anyone who enters with a Social Visit Pass will have to leave Malaysia and then re-enter with proper documents.
Expiry and Renewal of Student Pass
It is your responsibility to remember when your Student Pass expires.
Application for renewal should be submitted three months before the expiry date. Failing to do so may cause you to be compounded for overstaying in Malaysia by the Immigration Department.
Working in Malaysia
Malaysia allows international students to work on a part-time basis for a maximum of twenty (20) hours per week during semester breaks of more than seven (7) days long.
Leaving and Re-entry to Malaysia
When returning to Malaysia from abroad, ensure that your Student Pass is still valid for no less than one (1) month from the date of re-entry. You are advised to inform us of your travel plans and the length of your stay abroad.
Validity of Passport
If your passport has expired or is damaged, you will have to renew it or apply for a new one at your country's Embassy, High Commission, Diplomatic, or Consulate Office in Kuala Lumpur.
Transfer of Student Pass Endorsement
If you are issued a new passport, you will have to apply for the transfer of the endorsement of your student pass from your old passport to the new one.
Important Note: All students and visitors to Malaysia are subject to the Immigration Act 1959/63.
The information above is valid at the time of writing. Check with your local Malaysian Embassy, High Commission or Consulate that this information is still up to date, as immigration rules change from time to time. You can also check from the Malaysian Immigration website at www.imi.gov.my.
Healthcare
EMGS AIA Insurance provides you with a comprehensive medical insurance package. To find out more details of the package, please log into EMGS website at https://educationmalaysia.gov.my.
Currency
The local currency is Ringgit Malaysia (RM). You can change your currency at money changers located in major shopping malls. Most shops in Malaysia accept major credit cards. You can also obtain cash via debit/cash cards from automated teller machines (ATMs).
Upon arriving in Malaysia, we advise you to open an account with a local bank. You will need to obtain a letter from our Admission Department for this purpose.
Living Costs
Be sure to plan your expenses while you are studying and living in Malaysia. Average student expenses range between RM1,200 to RM1,800, excluding accommodation and tuition fees.
Language
Malaysia's official language is Bahasa Malaysia. However, English is spoken by a majority of people throughout Malaysia.
Communications
You can make phone calls from residential phones, public phone booths, and mobile phones. IDD call cards offer special rates for overseas calls. For Internet access off-campus, broadband Internet subscription can be obtained from various service providers.
There is a postal service facility on campus and they can direct you to any other service facilities you may need.