OVERVIEW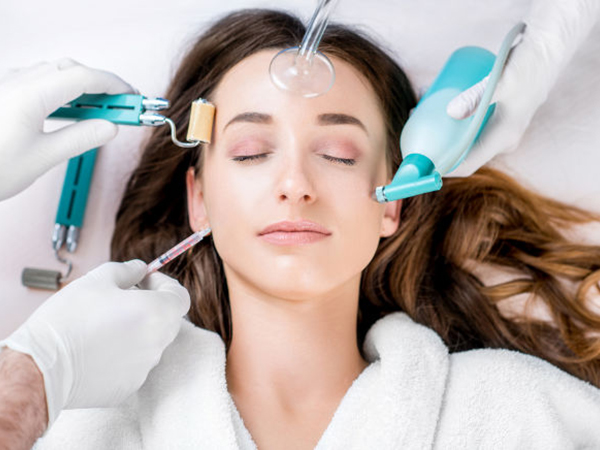 About Programme
MAHSA Aesthetic is committed to providing a comprehensive medical facility that incorporates both services as well as training and education to the public and the professional medical community in accordance with the medical guidelines set by the Ministry of Health Malaysia.
MAHSA Aesthetic was established in 2016 as an education and training provider for Aesthetic Medicine in collaboration with MAHSA University's Faculty of Medicine, Biomedical Science and Nursing. Through this collaboration, state-of-the-art medical equipment and teaching facilities are used to conduct our Professional Aesthetic courses with the objective to share knowledge and provide a platform for doctors to extend their specialization in knowledge and competency of the latest practices in the field of aesthetic medicine.
MAHSA Aesthetic continues to grow in its professional collaborations with renowned industry players, aiming towards standardizing the quality of knowledge and skills that are practised in the Southeast Asian region.
MiCAM
Programme Structure
2 Days Introductory

2 Months ASI Online Modules

5 Days Intensive Clinical Training

4 Months Completing Log Book

2 Days Assessment and Graduation
Consists of 15 modules:
Fundamentals of Skin Science

Laser Safety

Neurotoxin

Dermal Fillers

Skin booster Injections

Non HA Dermal Fillers

Skin Care, Peels & Micro needling

Cosmetic Dermatology

Use of Radio Frequency Devices

Intense Pulsed Light

Laser Hair Reduction

Vascular and Rejuvenation Lasers

Pigment & Tattoo Laser Removal

Laser Resurfacing

Fractional RF & its applications
Entry Requirement
Medical practitioners

Post Medical graduate
Advantages
Learn all the injectable, laser & light and exfoliation and other devices

Exposed to various kind of aesthetic procedures

Make the right medical aesthetic diagnosis and suggest the suitable treatment

Understand the concept of all the Aesthetic Medical Procedure

Having competencies and enhanced knowledge and skilled in aesthetic medicine
Duration
6 months (2 + 4 Months Programme)
Training Tracking