PROGRAMME OVERVIEW
MAHSA's MBBS programme is a 5-year programme. It is divided into 2 phases, phase 1 comprises years 1 and 2 and phase 2 years 3 to 5. The Phase 1 programme is largely conducted at the MAHSA University campus with some exposure to clinical medicine at Hospital Tanjung Karang.
The Phase 2 programme is the clinical phase and is almost entirely hospital and clinic based. The hospitals used are Hospital Sungai Buloh, Hospital Kuala Lumpur and Hospital Tanjung Karang. Students are also exposed to clinical training at Klinik Kesihatan AU2, Rawang Perdana, Taman Ehsan and Taman Medan. This ensures an eclectic mix of clinical training in major referral centers, community hospitals and primary care clinics.
The completion of this 5-year programme leads to a Bachelor of Medicine and Bachelor of Surgery (MBBS) degree.
This programme is accredited by the Malaysian Qualification Agency (MQA) and is listed in the FAIMER WORLD DIRECTORY OF MEDICAL SCHOOLS.
Phase 1 – Preclinical Programme
Phase 1 spans 2 years. This is the preclinical phase of the programme and basic medical sciences are taught in organ-system blocks. Personal and Professional Development (PPD) and Early Clinical Exposure (ECE) modules are conducted across the two years. PPD modules are aimed at developing humanistic attitude and communication skills. Early clinical experience enables students to learn history taking and physical examination skills on simulated patients and develop communication and clinical reasoning skills. The students have some clinical exposure to patients during scheduled visits to Hospital Tanjung Karang in both years.
In addition, regular Problem-based learning (PBL) sessions are conducted, whereby clinical cases are presented, and students work through the basic science of the disease and the identification of symptoms, signs and interpreting a variety of laboratory tests to develop rational differential diagnoses. Both the ECE and PBL sessions aim to integrate the basic medical sciences with clinical science learning issues.
There is also exposure to community medicine during this phase.
There are two major examinations during Phase 1. The first is at the end of year 1 and the second at the end of year 2.
Phase 2 – Clinical Programme
The student, upon completion of Phase 1, will proceed to Phase 2 of the program, which is the clinical phase. This phase covers year 3, 4 and 5. It is conducted at government hospitals and health clinics designated as teaching centres for the faculty. The student will undergo rotational postings of 2 to 8 weeks in the disciplines outlined in the programme structure. Students must pass the Final Professional Examination at the end of year 5 to graduate.
Programme Structure
| YEAR | SUBJECT | SUBJECT CODE |
| --- | --- | --- |
| 1 | Basic Medical Sciences | MBMS 6119 |
| | Basic Mechanisms Of Diseases | MBMD 6117 |
| | Genetics, Immunology And Molecular Medicine | MGIM 6114 |
| | Cardiovascular System | MCVS 6127 |
| | Haematology System | MHEM 6126 |
| | Respiratory System | MRSP 6125 |
| 2 | Epidemiology And Biostatistics | MERB 6234 |
| | Gastro-Intestinal System And Nutrition | MGIN 6239 |
| | Musculoskeletal System | MMSK 6238 |
| | Urinary System | MURI 6235 |
| | Nervous System | MNVS 6247 |
| | Reproductive System | MRPD 6244 |
| | Endocrine And Metabolism | MEDM 6247 |
| 3 | Medicine Posting | MMED 6355 |
| | Surgery Posting | MSUR 6355 |
| | Obstetrics & Gynaecology Posting | MOBG 6355 |
| | Paediatrics Posting | MPED 6355 |
| | Primary Care Medicine Posting | MPCM 6351 |
| | Dermatology Posting | MDEM 6351 |
| | Community Health Posting | MCHP 6356 |
| 4 | Medicine Posting | MMED 6474 |
| | Surgery Posting | MSUR 6474 |
| | Primary Care Posting | MPCM 6475 |
| | Orthopaedics Posting | MORT 6473 |
| | Psychiatry Posting | MPSY 6473 |
| | Anaesthesia, Emergency Medicine, Critical And Palliative Care Medicine | MANE 6472 MEMM 6472 MCPC 6472 |
| | Ophthalmolgy, And Otorhinolaryngology | MOPT 6472 MENT 6472 |
| | Forensic Medicine | MFMS 6472 |
| 5 | Medicine Posting | MMED 6595 |
| | Surgery Posting | MSUR 6595 |
| | Obstetrics And Gynaecology Posting | MOBG 6596 |
| | Paediatrics Posting | MPED 6595 |
| | Orthopaedics Posting | MORT 6473 |
| | Psychiatry Posting | MPSY 6593 |
Entry Requirement
STPM/A-Levels: Grades BBB, ABC or AAC in 3 subjects (Biology & Chemistry & Physics/Mathematics)

Matriculation/Foundation in Science/Pre-Medical Course (not less than 1 year): CGPA 3.0 (out of 4.0) in 3 subjects (Biology & Chemistry & Physics/Mathematics); and 5 B's in Biology & Chemistry & Physics & Mathematics/Additional Mathematics & 1 other subject at SPM/O-Level/equivalent

UEC: Minimum B4 each in 5 subjects (Chemistry & Biology & Physics & Mathematics & Additional Mathematics)

Monash University Foundation Pre-University Program (MUFY)/ University of New South Wales (UNSW) Foundation/ Western Australia Curriculum Council/ HSC Sydney Australia/ Trinity College Foundation Studies/ Australian Universities Foundation Programmes/ South Australian Matriculation (SAM)/ Victorian Certificate of Education, Australia Year 12/ Australian Matriculation (AUSMAT): Aggregate/ average of 80% or the equivalent of B in any 3 subjects (Biology & Chemistry & Physics or Mathematics) or 80% ATAR provided the subjects include Biology & Chemistry & Physics or Mathematics

National Certificate of Educational Achievement (NCEA) Level 3/ New Zealand Bursary/ Canadian Pre-University (CPU)/ Canadian International Matriculation Programme (CIMP/ Canadian Grade 12/13)/ Ontario Secondary School Diploma Grade 12: Average of 80% in any 3 subjects (Biology & Chemistry & Physics or Mathematics)


Indian Pre-University: Average of 70% in any 3 subjects (Biology & Chemistry & & Physics/Mathematics)

International Baccalaureate (IB): 30 points with a minimum of 2 Science subjects/ Mathematics at Higher Level (HL) & 1 Science subject at Standard Level (SL) & minimum score of 4 each in Biology & Chemistry & Physics/Mathematics

Diploma in Health Sciences (minimum 5 semesters/2.5 years): CGPA 3.5 (out of 4.0) & 2B's each in Biology/Chemistry/Physics; and 3 credits each in English & Mathematics/Add Maths & 1 other subject at SPM/O-level/equivalent

Degree in Health/Pure/Applied Sciences: CGPA 3.0 (5-year medical programme)

Degree in Arts/Humanities: CGPA 3.5 (5-year medical programme)

Credit in Bahasa Malaysia is required for entry into government service (for Local Candidates)

English Proficiency (Minimum): Band 4 in MUET (Local Candidates)/Band 6 in IELTS/550 in TOEFL (International Candidates)

Entry requirements to the MBBS programme are determined by the Malaysian Medical Council.


Career Opportunities
Upon completion of the MBBS programme, graduates will have to undergo a compulsory internship training programme for full registration as medical practitioners.
Subsequent to full registration, the available career opportunities include further training and specialisation followed by practice in the service, academic or private sectors.
Increasingly there are career opportunities in managerial positions of healthcare institutions.
Graduates may also elect a career in research medicine.
Advantages
The MBBS is designed in consultation with a panel of local and international experts, resulting in a highly sought after curriculum that combines theoretical learning and practical sessions in campus and hospitals.
Students of the MBBS gain experience in our panel of hospitals
The MBBS is accredited by the Malaysian Qualifications Agency and Ministry of Higher Education Malaysia and recognized by the Medical Council Malaysia and Ministry of Health, Malaysia.
The MBBS is awarded by MAHSA University, a leader in Medical and Health Science Education in Malaysia.
Testimonials
The Faculty of Medicine of MAHSA University is proud to have international students who add value to academic and cultural experience in the Faculty. We currently have students from 36 countries. We are particularly gratified that many of our students are from developing nations around the globe, and that we are able to contribute to the development of health and medical services in their countries. The following are some testimonials from international and local graduates.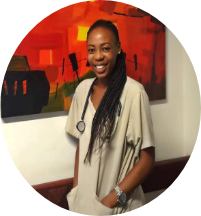 Dr. Rennifrida Charles (2016 Graduate)
"This is to let you know that I have successfully completed my internship/housemanship program here in Tanzania. I am currently working on my MO license which should be out in a week or two. Thanks to my mentor for the mentorship throughout my years at MASHA and my best regards to all the beloved lecturers who taught me medicine. I can't wait to make you all proud. Happy New Year 2018."
Dr. Rennifrida Charles is now a Family Medicine doctor in a private hospital in Tanzania.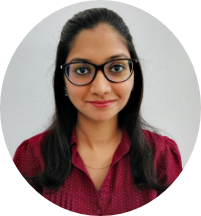 Dr. Sadhvi Shriya Bhujun (2016 Graduate)
"My MAHSA degree has finally been recognized in Mauritius. I'll be now allowed to sit for the pre-housemanship exam. It has been a long wait. The results for my entrance exams are out. I cleared. Finally, I will join the hospital in the coming months. I would like to thank the Faculty for the continuous support. The MBBS course in MAHSA is now recognized by Mauritius. My best regards to the Medical Lecturers in MAHSA University."
Dr. Sadhvi Shriya is currently serving in the Department of Surgery in a hospital in Mauritius.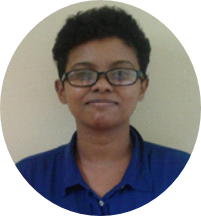 Dr. Candida Mukii Rose Kimue (2015 Graduate)
"It's been eight weeks since I started working officially and getting paid. I began with Obs/Gynae and was doing caesarean section by the second week. It was exciting and interesting in comparisonto theory. I will always remember the Obs/Gynae training we got in MAHSA and how it has enhanced my interest in O&G currently. Thank you for the training"
Dr. Candida is presently completing her internship in Kenya.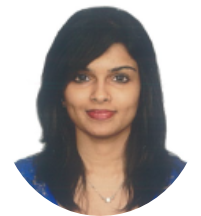 Dr. Denishaa Ramasamy (2017 Graduate)
"It was between the years 2012 and 2017 that I pursued an MBBS qualification at MAHSA University. Those five years laid the basic foundations for me to pursue the MRCOG Part 1 module which I have now satisfactorily completed. The general elements of the programme combined with thorough clinical teaching sessions equipped me with the necessary edge to complete the modules. This was aided by the quality of the teaching staff. The diversity of an international student body created an intellectually stimulating environment which was perfect for the intended course. Furthermore, the use of the latest state-of-the-art teaching equipment coupled with a British based curriculum provided an excellent learning experience. MAHSA University was my first choice because of its strong linkages with the General Hospital of Kuala Lumpur, the largest public hospital in South East Asia. A challenging programme with excellent support has allowed me to take a first step in my quest to become an obstetrician and gynaecologist."
THANK YOU MAHSA….FOR MAKING ME BE MORE.
Dr. Denishaa Ramasamy is presently waiting for her housemen posting in Malaysia.